The Newaygo Area County Promise Zone provides tuition assistance for qualified high school graduates in the Newaygo County Area towards an associate degree at an eligible college institution.
WHY IS THE PROMISE IMPORTANT?

Provides opportunities to all of our children.

Raises educational attainment.
Creates a culture of education.
Increases college readiness and success.
Applicants are encouraged to review the list of qualifications before applying. Applications are due on or before April 1.
In the News:
Realtor "Sign Rider" Presentation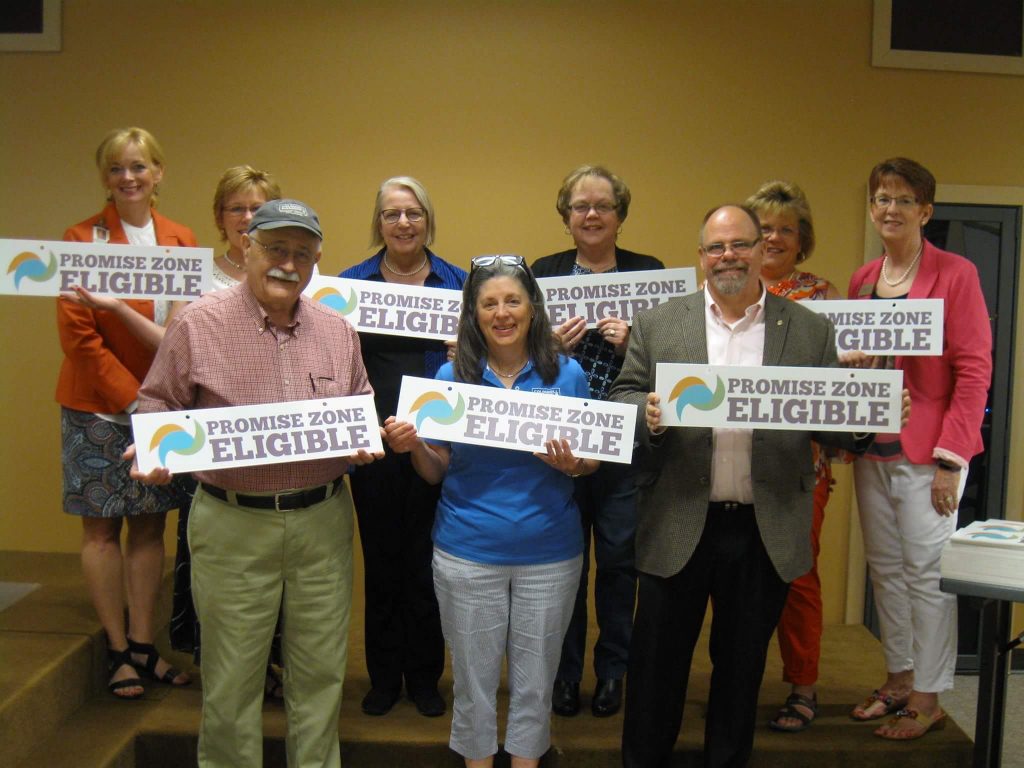 Area real estate agents met with Dr. Lori Clark and Holly Moon recently to receive a Promise Zone "sign rider" to add to their For Sale signs on PZ eligibility properties in the NCRESA service area. Special thanks to Mr. Doug Clink and his CTC Graphics students for producing the sample signs. Agents also received a e-file of the artwork to produce additional signs.