NEWAYGO COUNTY AREA PROMISE ZONE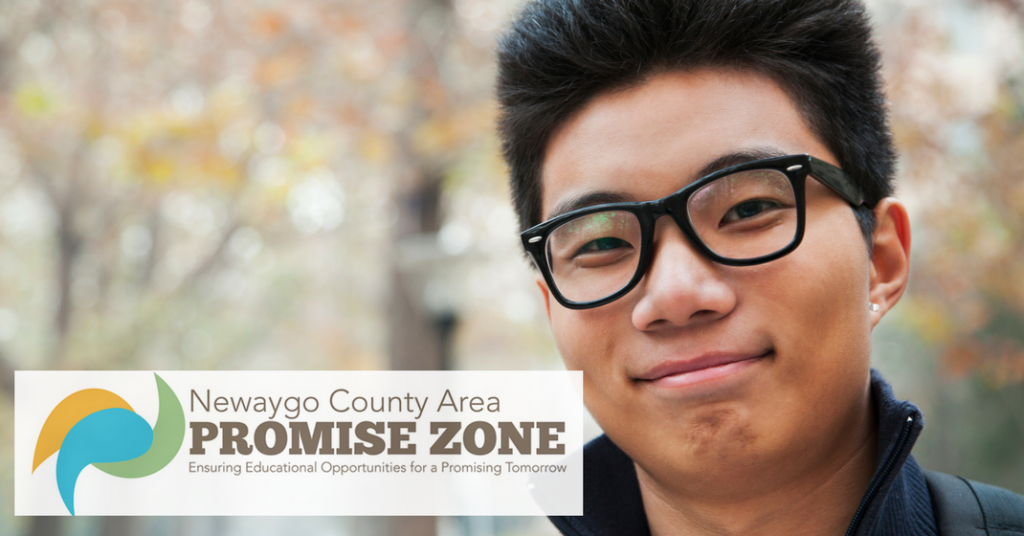 The Newaygo County Area Promise Zone provides high school graduates with a tuition-free path to an associate degree from at least one institution.  We believe every student, regardless of financial means, should have the opportunity to earn post-secondary credentials.
WHY IS THE PROMISE IMPORTANT?
Raises educational attainment.
Creates a culture of education.
Increases college readiness and success.
Provides opportunities to all of our children.
5/12/2020 Virtual Meeting Information
Per Executive Order 2020-15 the Newaygo County Area Promise Zone's Regularly scheduled meeting on May 12, 2020 at 11:30 am will be held virtually. The public may attend online or by phone and are welcome to participate during the designated public participation time.
CLICK HERE
to join the meeting online, or join by phone by calling 1-616-710-6866 and using conference ID: 147 429 790#